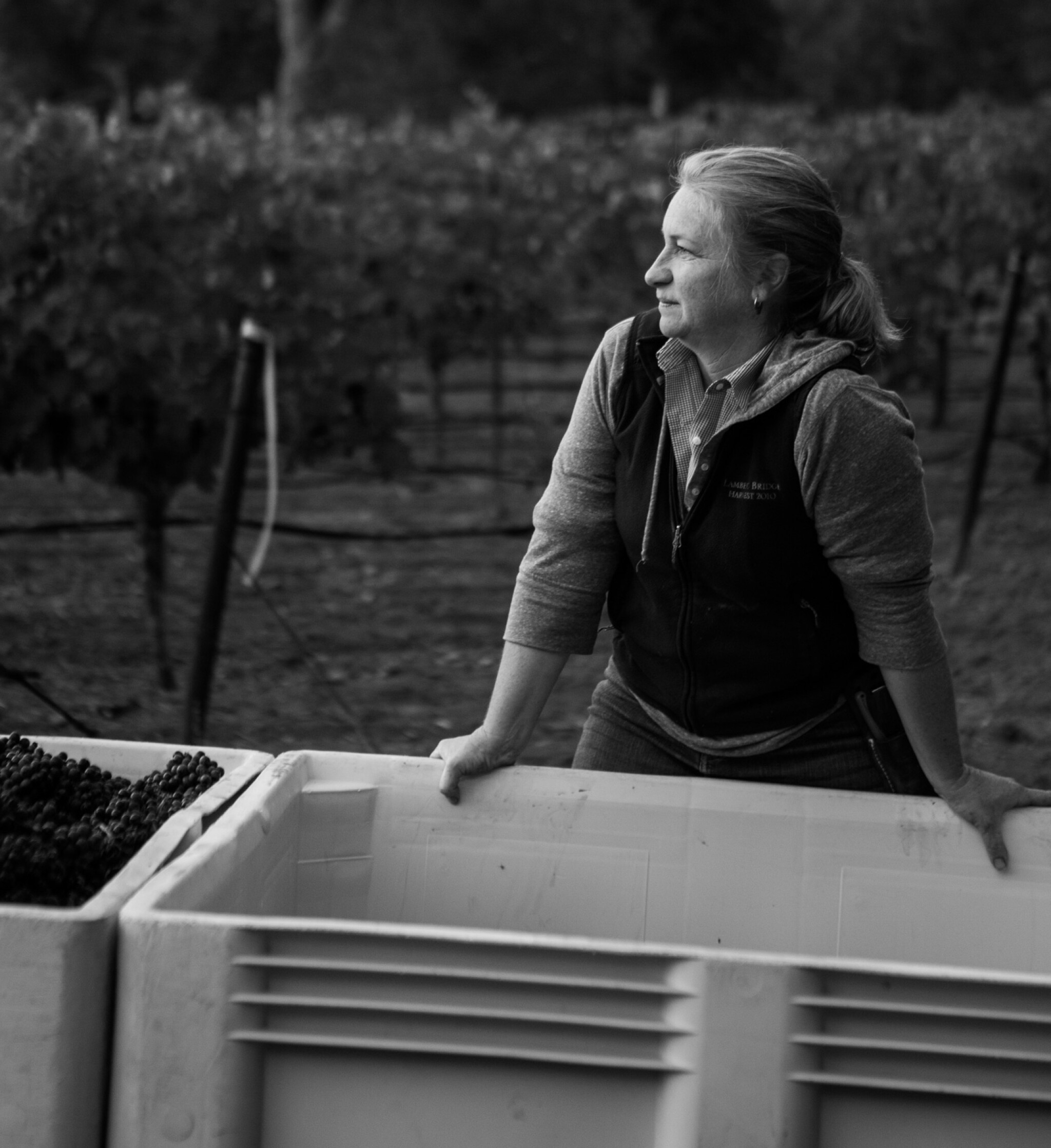 Vice President of Winemaking + Vineyards, Jennifer Higgins
Born and raised in Sonoma County, Jennifer Higgins immersed herself in winemaking while working with the legendary Zelma Long of Simi Winery. After earning a degree from UC Davis in Biochemistry, Jennifer worked in Italy for two years before returning home to take a tasting room job as she studied for her medical school entrance exam. Before long, Jennifer abandoned her aspirations for medicine and dove into the cellar, learning the artistic complexities of the winemaking process from Zelma and her team.
Jennifer took on her first official production role working with Jill Davis at William Hill Winery in Napa Valley. During this time, she worked tirelessly, learning the ropes at a large Napa Valley winery prior to her eleven-year tenure at Lancaster Estate where she collaborated often with the iconic winemaking consultant David Ramey.
In early 2010, Jennifer joined Lambert Bridge and the rest is history. During the past decade, she has crafted the "LB style" - wines that are distinctive, elegant and built for long term cellar aging. Jennifer's fervor and passion is infectious - her commitment to excellence unwavering; her life's passion is demonstrated in every bottle of Lambert Bridge.